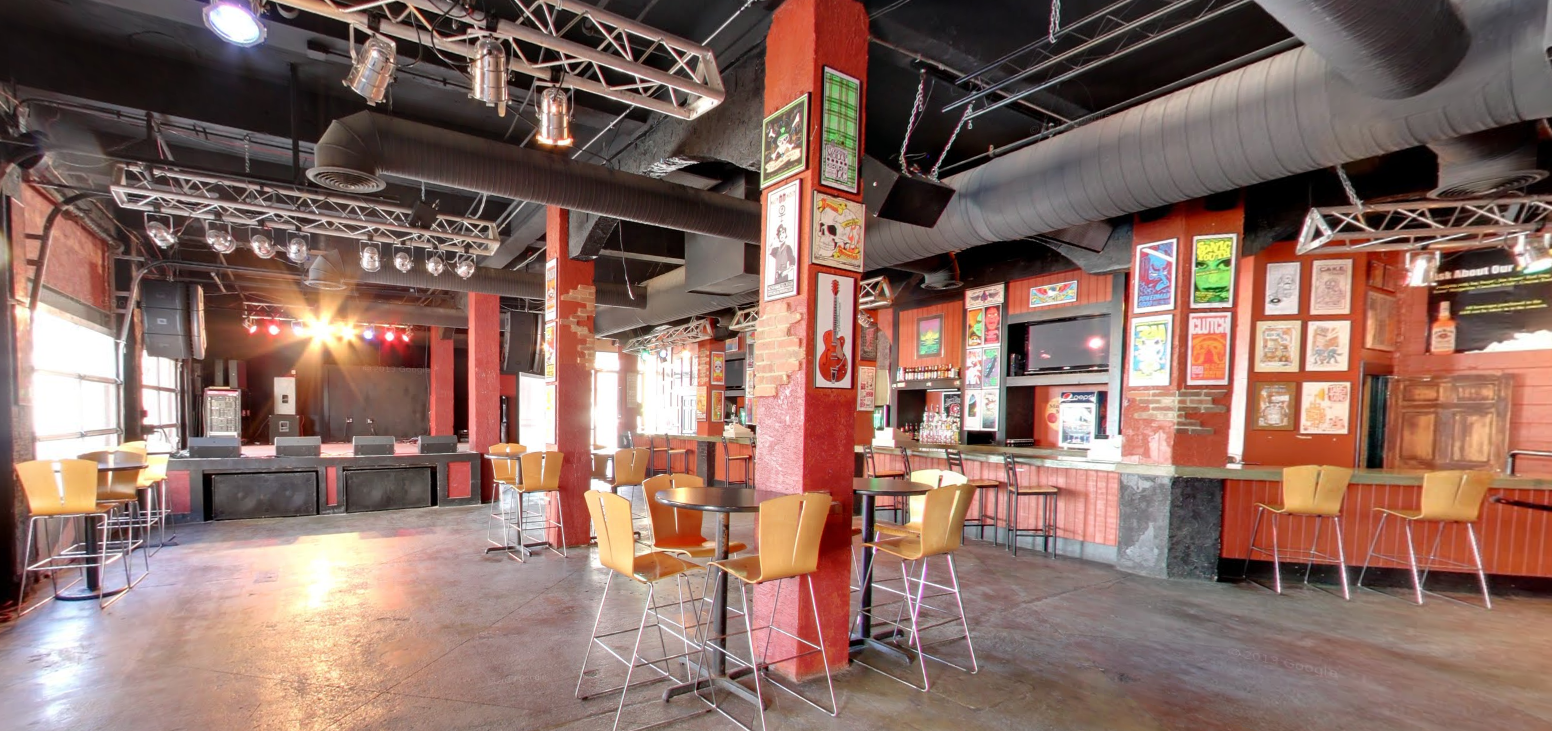 The Venue
The A&R Music Bar is a lively member of the Promowest complex situated on the northwest region of downtown Columbus. This open-air venue features both an indoor section and retractable garage-style doors that allow spectators to enjoy the show from their large patio. Aside from being a venue frequented by both local and national acts, the A&R Bar is a prime spot to stop in for a few beers before or after hitting up a show at Express Live.
The A&R with its concert poster splattered walls and full bar provides a lively atmosphere for audiences and performers alike. Wielding a small stage and a 400 person capacity, it offers the unique opportunity to have an intimate viewing of some well known acts from just about anywhere within the establishment. For local artists, the A&R provides opportunities to play weeknight headlining performances as well as opening slots for touring acts, making it a solid bridge into performing for larger audiences.
If you're heading downtown for a show at Express Live and you're anywhere near as broke as I am, it's worth stopping in for a last minute beverage. The drinks here are a few bucks lighter than they are at Express (unfortunately this doesn't hold true for shows at A&R). During outdoor shows at Express, the A&R can be accessed from within the show.
Just a few more things to note: If you can find a spot to park on Goodale its free and only a short walk from the venue. If not there's $5 parking behind the complex (accessed via Brodbelt Lane). If you're considering buying a slice of pizza from the Late Night Slice within the venue just do it. It's bomb. Lastly, you will always find a line when you wander to the restrooms in the back of the bar. Avoid the pinch and dance by going downstairs to The Basement which has large ones that no one seems to know about (stairs are right by the restrooms).
Next time that band you kind of like is playing here on a Wednesday night, just buy the tickets and go. You won't regret it.
Contact
614-461-5483
General Inquires: feedback@promowestlive.com
Booking Inquires: booking@promowestlive.com
Hours
Mon - Fri: 10AM - 6PM with exceptions for days of a show.
Box Office
12 - 9pm during concerts at EXPRESS LIVE!.
5:30 - 9pm during concerts at the A&R Music Bar which are on sale through Ticketmaster.
Additional Info
Ticket time is the time doors open. Music typically begins one hour after doors
All ages unless otherwise noted on the ticket
Capacity: 400